Testimonials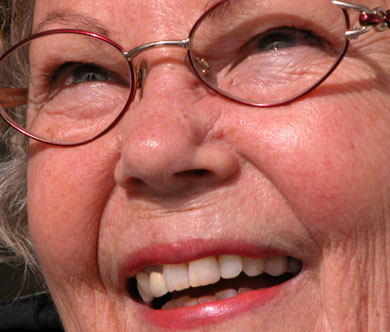 At Fellingate Care Home in Gateshead we offer exceptional levels of care and the highest possible quality of life.  Read our recent testimonials below to hear what the families of our residents think.
Review submitted on 10 July 2018 by Helen R (Daughter of Resident). 
After a stroke that affected his speech and swallowing, we were looking for full-time nursing care for my 81 year old Dad. Fellingate was the 2nd place we visited, and as soon as we called in, we knew that this was the right place for him. The building is modern, and the rooms all have en-suite which was an important factor. During his 5 month stay, every member of staff made him feel comfortable and safe and treated him with dignity and respect. Nothing was ever too much trouble for them, despite the difficulties they deal with in their job. His care was palliative and the nursing care that he received at the end of his life was excellent. They went above and beyond what was expected of them. I asked my Dad if he was happy at Fellingate and he said "Oh yes" which was a great comfort to us at the end. All of the staff are not only hard working but they also manage to make this a happy home with a nice atmosphere for friends and family too.
How likely would you be to recommend Fellingate Care Centre? Extremely Likely
Monday 9 January 2017
AM (Relation of resident)
The care home is a really nice and comfortable place to visit and the carers are very easy to talk to.
Overall Standard:Excellent
Facilities: Excellent
Care / Support:Excellent
Cleanliness:Excellent
Treated with Dignity: Excellent
Food & Drink: Excellent
Staff: Excellent
Activities: Excellent
Management: Excellent
Safety / Security: Excellent
Rooms: Excellent
Value for Money: Excellent
Wednesday 4 January 2017
M (Neice of Resident)
My aunt settled in quickly and is happy with the quality of care and attention she received from the staff. She has gained weight since arriving and her general health has improved as demonstrated by an ulcer on her leg healing for the first time in many years. Any security and heating problems which have occurred have been dealt with promptly and effectively.
Overall Standard:Excellent
Facilities: Excellent
Care / Support:Excellent
Cleanliness:Excellent
Treated with Dignity: Excellent
Food & Drink: Excellent
Staff: Excellent
Activities: Excellent
Management: Excellent
Safety / Security: Excellent
Rooms: Excellent
Value for Money: Good
Wednesday 4 January 2017
Brian H (Husband of Resident)
My 80-year-old wife has been a resident since the 27th January 2013 after suffering two strokes whilst undergoing an operation to remove an active brain tumour on 9/11/12. My wife was not a well woman prior to her operation – time since then is "bonus time".
She is now wheelchair bound and has no mobility in her legs and limited mobility in her arms and hands. She is now able to eat "solid" foods providing it is cut up for her. She is a good resident and a popular resident with staff members. My family thoroughly support the staff on this nursing 24/7 floor. My wife's care could not be better.Overall Stanard: Good
Facilities: Good
Care / Support:Good
Cleanliness:Excellent
Treated with Dignity: Good
Food & Drink: Good
Staff: Excellent
Activities: Satisfatory
Management: Excellent
Safety / Security: Good
Rooms: Excellent
Value for Money: Excellent
Sunday 2 October 2016
Cheryl C (Daughter of Resident)
After spending two weeks in hospital with a broken hip my mum was lucky enough to find a home at Fellingate Care. The care and attention she received was second to none. The staff, from the seniors to the cleaners, were respectful, kind and treated her with dignity in her final years. In her final days, the help and support we received made this difficult time easier. We would not hesitate to recommend Fellingate Care to anyone with family members in need of loving care. This is not only a review it is also a thank you from all of us to everyone involved in my mother's care.
Overall Standard:Excellent
Facilities: Excellent
Care / Support:Excellent
Cleanliness:Excellent
Treated with Dignity: Excellent
Food & Drink: Excellent
Staff: Excellent
Activities: Excellent
Management: Excellent
Safety / Security: Excellent
Rooms: Excellent
Value for Money: Excellent
Thursday 15 October 2015
William H (Son of Resident)
My mother is 93 years old and gets well looked after.
Overall Standard: Excellent
Facilities: Excellent
Care / Support: Excellent
Cleanliness: Excellent
Treated with Dignity: Excellent
Food & Drink: Excellent
Staff: Excellent
Activities: Excellent
Management: Excellent
Safety / Security: Excellent
Rooms: Excellent
Value for Money: Excellent