Residential Care
Fellingate Residential Home Gateshead is a warm, safe and friendly environment.
Our 24-hour personal and practical support is provided by well-trained, caring staff.  Furthermore, it is designed for maximum independence with peace of mind, knowing help is always at hand.
In addition we endeavour to meet each individual resident's personal circumstances and lifestyle preferences meanwhile maintaining and enhancing their quality of life.
Above all privacy and choice are high on our priority list. Consequently, we understand and respect that the majority of older people value keeping their independence. Our carers work with residents to ensure that their every aspect of wellbeing and their care needs are continually met.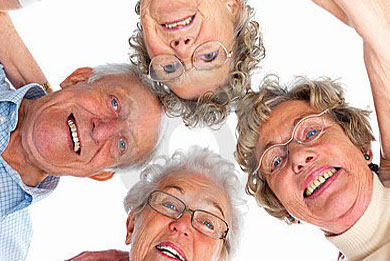 Staying Active
Being interested in what is going on and taking part in fun activities is a vital part of life. As a result, 0our approach to residential care focuses on ensuring that we offer a stimulating range of activities.  Designed to reflect the wishes and interests of our residents and help maintain close bonds with their local community.
Our care home has a dedicated Activities Co-ordinator. Our residents enjoy daily activities in the home and in the local area. We encourage activities that enhance our residents' lifestyle, hobbies, health and wellbeing. These can range from day trips to leisure facilities and places of interest, to arts, crafts, games and social events in the home.
Health and Personal Care
We work together with health and social care professionals who visit our homes regularly or by arrangement. These include the local GP, district nurse, dentist, optician, physiotherapist, chiropodist and holistic therapists.
Freshly Cooked Meals
Mealtimes are a social and enjoyable time of the day and central to our residential care. Furthermore, all our menus offer freshly cooked, appetising and nutritionally balanced meals with a different seasonal choice every day.
The Right People
Our dedicated care teams undergo intensive training. They have to complete QCF (Quality care framework) qualifications.  Our carers are passionate about what they do and we select staff for being instinctively warm with a natural desire to help others.
Residents and their relatives can have peace of mind that our residential care is delivered by well qualified, welcoming and caring professional staff. For this reason our aim is to provide an environment where our residents feel at home coupled with the benefit of having all their individual care needs supported.
Change in Circumstances
If a resident or family feels their level of care may change we offer nursing care and specialist care for dementia. In other words, this offers peace of mind for residents concerned that their needs might change in the future and do not want to be uprooted from their familiar surroundings and friends to change to a different nursing home.
Click here and see our latest testimonials from some of the residents of Fellingate Residential Care Home Gateshead.
Visit Fellingate Care Home and Meet our Residents
We feel that a Care Home should be like a home from home, therefore choosing the right Care Home with the right facilities is very important. For this reason we do not expect you to take our word for it.
Therefore we would invite you to meet our staff and residents and experience for yourself the warm atmosphere. Accordingly, the excellent standards of comfort and the strong companionship.
Call our manager at Fellingate and arrange a visit to spend some time with us. We will be happy to arrange transport, at no cost, to you or any family members who you may wish to bring with you.
If you wish, we can arrange a trial stay in consultation with the Social Services Department if necessary.
To get directions or to contact us at Fellingate Care Home Gateshead click here.