Fellingate Care Home Gateshead is an outstanding luxury Residential, Nursing and Dementia Care Home.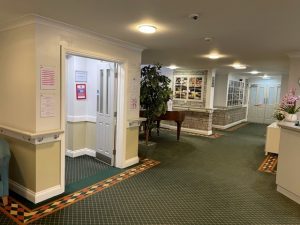 Fellingate is one of the best residential care homes in Gateshead and the Tyne and Wear area. Our care home has always received first class reviews for quality of care and facilities.
Managed by the Enhanced Care Group which is family owned and ran by three generations of the same family with over 30 years of experience caring for older people in South Tyneside and Tyne and Wear.
Fellingate Care Home Affordable Price Guarantee
Unlike many homes, Fellingate Care Home offers a  Fair Price Guarantee. We will not charge more than recommended by Gateshead Council, even for our outstanding care facilities not available elsewhere.
If fees are paid privately or assisted, everyone will pay the same amount. This means some of our residents and their families could save thousands of pounds per year.
M
aking the Right Choice For You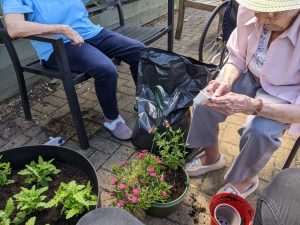 Unfortunately, due to the current COVID-19 Pandemic we are unable to invite you in for a cup of tea. Instead we would ask that you take a virtual tour, visit our Facebook page or read our testimonials to see the warm atmosphere, excellent standards of care and strong companionship we provide.
Call our Home Manager for a chat and share any questions you may have. We always reviewing our protocols and hope to be able to invite you in when it is safe to do so.
If you wish, we can arrange a trial stay in consultation with the Social Services Department if necessary.
To get directions or to contact us at Fellingate Care Home Gateshead click here.